Learn. Build. Grow. Succeed.
2022 Program Date: June 14th 2022 - June 13th 2023
Application Deadline: June 3rd, 2022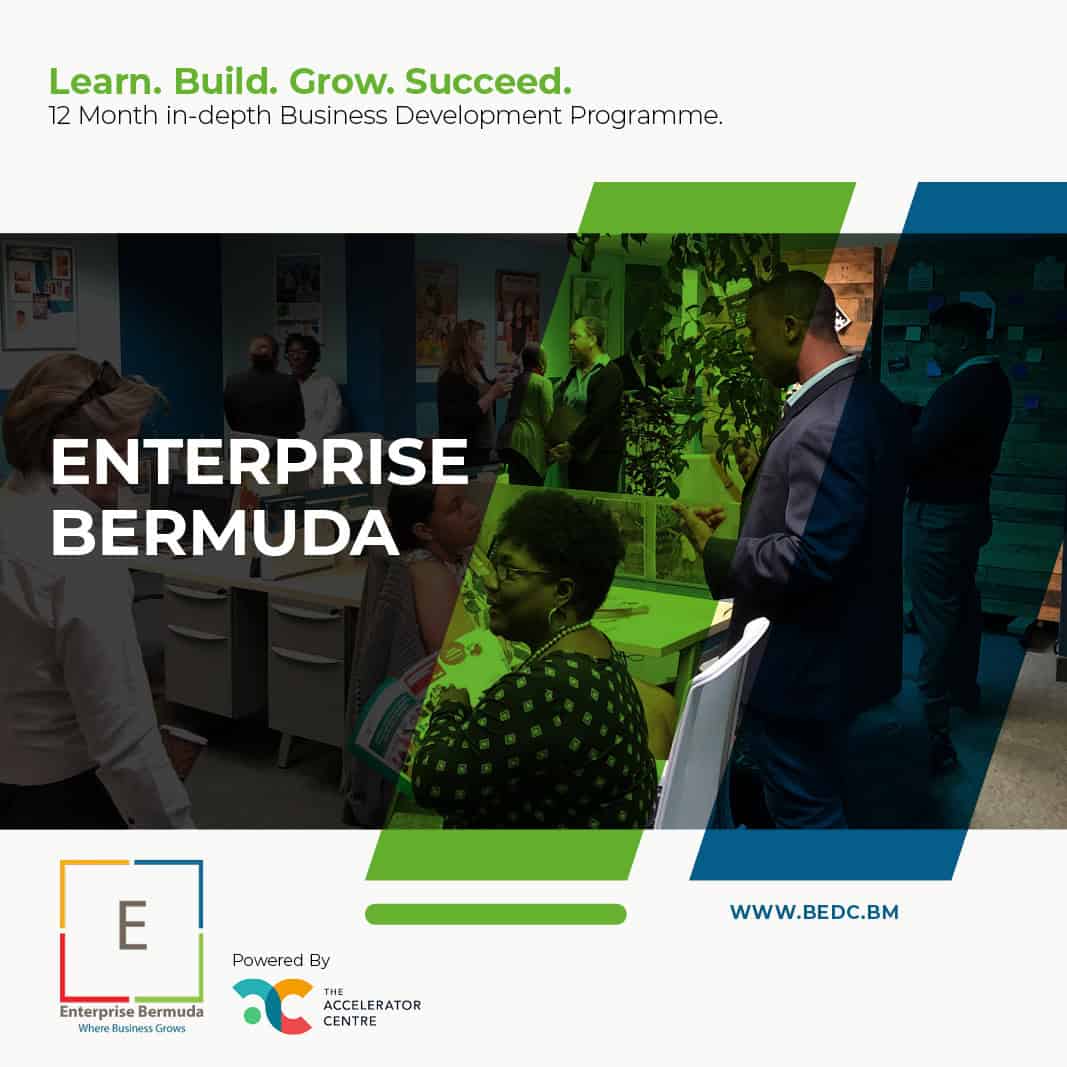 Are you a start-up business seeking access to office space and access to resources to help your small business get started or to grow? Do you have a business idea or have been operating for 3 years or less? If so, then submit your application to the Enterprise Bermuda Incubator.
Enterprise Bermuda, started by the Bermuda Economic Development Corporation (BEDC) is a twelve-month incubation program to support local entrepreneurs and the development of their businesses.
Enterprise Bermuda focuses on walking participants through an in-depth twelve-month development process, which ensures the entrepreneurs get beyond the idea stage and start to bring their businesses to fruition.
Up to 24 successful applicants will receive assistance with analyzing and refining their business idea, so they can best determine if it will work in, and beyond, the Bermuda market. Participants are provided with:
Complimentary access to BEDC's educational courses and programs
Free office space with 24 hour access
Use of meeting and training facilities
International training/learning experience
An assigned Business Development Officer
Access to pro-bono or subsidized services in areas such as marketing, accounting, legal support, and web development
Businesses Developed by Enterprise Bermuda





Submit Your Application Today!
Are

you

interested

in

applying

to

be

a

part

of

Enterprise

Bermuda?
Tomika Pacheco
Off Grid RV Co.
Off Grid RV Co. is an alternative lodging and day experience, environmentally sustainable, and low carbon footprint RV company.
Tia Crockwell
OnSight Bda
OnSight Bda is Bermuda's first mobile concierge eye care provider. They meet their clients where they need them and deliver sight "OnSight."
Najee Musson
24/7 Lush BDA
A 24-hour business able to provide the needs of Bermuda's community access to goods at any time, year-round.
Petrice Madeiros
Mobile Biometrics Services
An independent mobile biometrics business providing live scan fingerprinting services and solutions, that is customizable and responsive to clients needs.
Aymori Duncan
Catch of the Day
An app where Bermudian's can obtain restaurants and grocery stores unsold surplus for a discounted price.
Derrick Smith
S&A Total Clean
Offering eco-friendly mobile detailing services that clean, sanitize, and provide regular fleet condition monitoring through pictorial data.
Sabriuna Wilkinson
Nurture Laiche
They offer delicious lactation treats to boost breastmilk production and provide support along the breastfeeding journey.
Zayne Sinclair
Sinclair's Seed Sowing
Sinclair's Seed Sowing assists clients in the construction, cultivation, maintenance, and education of their home gardens.
Josh Stovell
Enlightened Expertise
Enlightened Expertise specializes in electrical, solar, and battery installations, maintenance, repairs, and training. They also offer informative workshops for consumers.
Khomeini Taalib-Din
Best Buds
Best Buds is dedicated to providing expert education and high-quality CBD products for optimal health. As Bermuda's first Certified CBD Advisor, they are passionate about their work.
Davida O'Brien
Vida Fusions
Vida Fusions, a Bermudian brand, connects people through delightful mocktails, CBD-infused beverages, and syrups.
Sherlrina Thomas
Nia Concierge
Nia Concierge aims to support stressed entrepreneurs of small to medium-sized businesses by providing them with tools that foster long-term financial stability.
Nioka Francis
Blue Lily Consulting
They are trained to counsel clients on end-of-life goal setting, cost-saving, overall well-being, positive living, and healthy relationships.
Astoria Smith
Lacquered Lounge
Lacquered Lounge in Bermuda's Towne of St. Georges is a cutting-edge Beauty Lounge prioritizing well-being and the environment, offering treatments, installations, and retail for uncompromised health.
Kalyn & Michel'le Cannonier
Uplift
Uplift is a Bermuda-based bespoke hemp business that aims to raise awareness about hemp and cannabis, while offering a product line of premium organic hemp flowers, supplements, gummies, cosmetics, and accessories.
Felica DeRoza
Dayrosia
Provides artisan soaps incorporating ingredients of Bermuda while feeling refreshing and moisturizing skin.
Kisha Tyrrell
Enzuri Beauty
Enzuri Beauty is a lifestyle brand promoting wellness for skin, body, and spirit through a curated luxurious skincare collection that enhances skin quality with powerful natural ingredients.
Juanae Simmons
iWashBDA
iWashBDA is a laundry based business providing pickup, sorting, washing, drying, folding and ironing services.
Indira Swan
The Cool Mom Club
The Cool Mom Club is a clothing brand, mom blog and playgroup.
Keanne Bean
Yummy Yard
Yummy Yard is an edible landscape company.
Gavin Carter
Gavin's Butter
Gavin's Butter is a business that sells flavoured gourmet butter.
Rickai Edwards
Cedar Beam Advancements
Cedar Beam Advancements is a collection of Bermuda Based websites that provide information that can be conveniently found online directly from Google search results.
Sionna Barton
J.A.G. Athletics
J.A.G. Athletics provides a series of programs that are designed to teach youth and adults of all ages the fundamentals of any or all of our combined athletic sports.
Caitlyn Eve
J.A.G. Athletics
J.A.G. Athletics provides a series of programs that are designed to teach youth and adults of all ages the fundamentals of any or all of our combined athletic sports.
Evan Heyliger
Loquat Learning
Loquat Learning provides supplemental education for students between 7 and 17 years old in a variety of subjects and life skills.
See

What

Our

Enterprise

Bermuda

Participants

Have

to

Say
The EBI Provides and opportunity for support, mentorship and growth. As well as information you need to become a successful entrepreneur.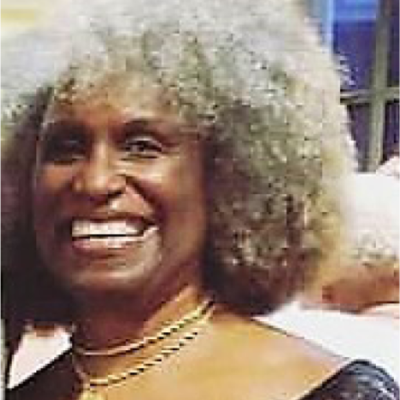 Gwendolyn Creary
Parent Guide BDA
I loved the immense amount of support. I could ask any officer any question and they were willing to answer quickly or refer me to someone who could. I love that the officers believe in our businesses and help us stay connected with not just BEDC but our fellow incubators.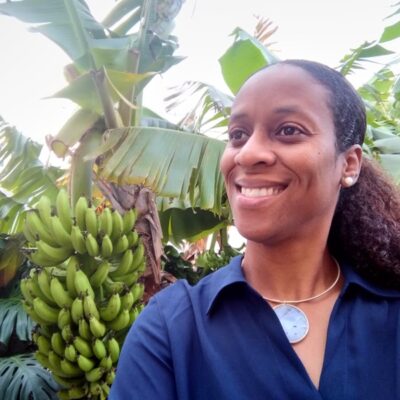 Marcelle Lawrence
Travels & Paddles
I was challenged to think bigger, collaborate and take risk. As a result, i am living my dream. I think having the input of others that have your best interest at heart can be helpful. Don't live a life of regrets, take a rick on your dream!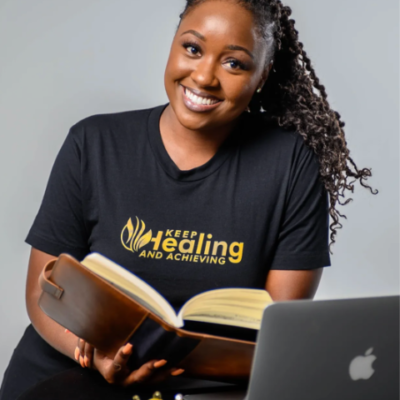 Jana Outerbridge
Mayvera Wellness