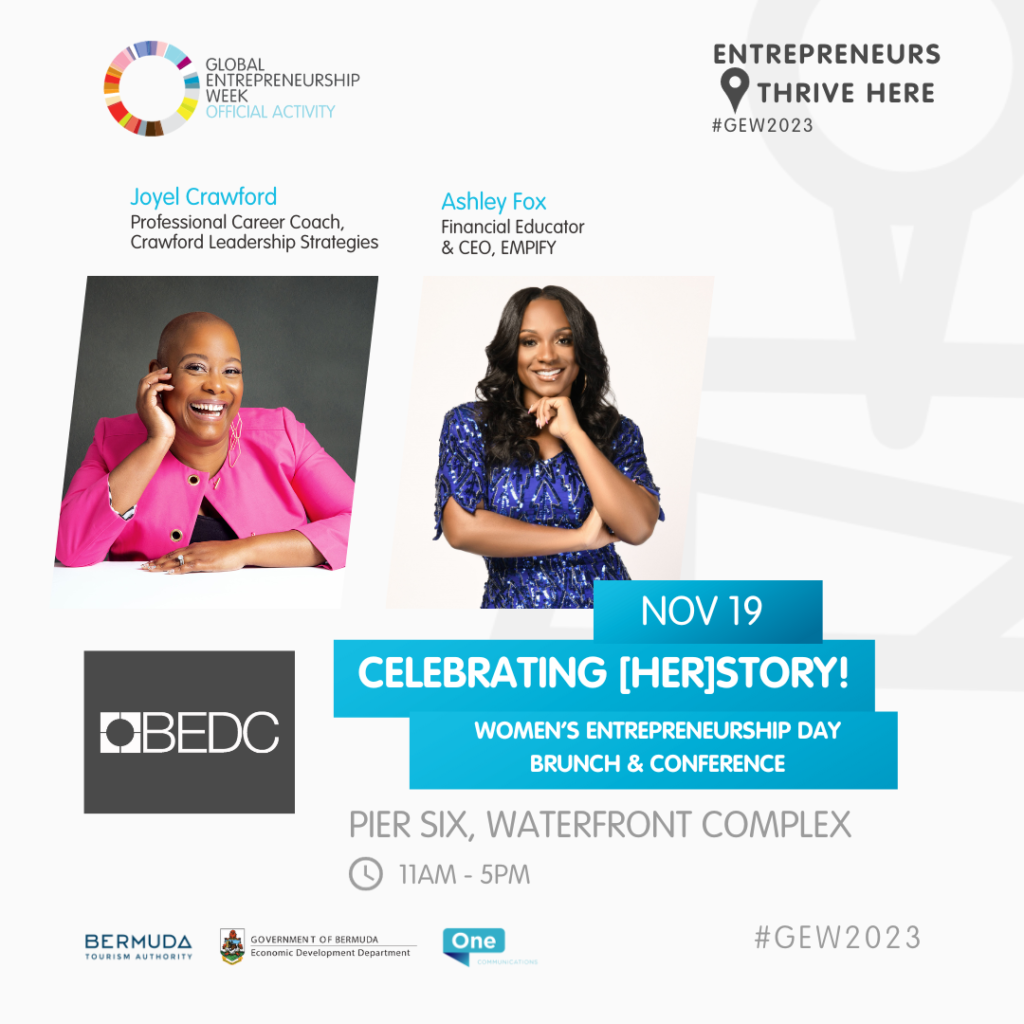 Celebrating [Her]Story: Women's Entrepreneurship Day Conference & Brunch
Join us for a weekend of Inspiration, Empowerment, Inclusion and Elevation in celebration of Women in Entrepreneurship. 
The Women's Entrepreneurship Day Conference is an event that brings together women for a celebration of entrepreneurship, empowerment, and connection. The conference will include international and local speakers. Enjoy a dynamic event that includes networking opportunities, a full day conference, breakout sessions, and more. This is a conference that will have you engaged, learning, and entertained. 
Why You Can't Miss This Event!
Learn from Successful Women Entrepreneurs: This event is a unique chance to hear from inspiring women who have turned their dreams into real businesses. Gain practical advice that you can put to work immediately.

Get Expert Tips and Tools: Need help with funding? Looking for ways to market your business better? Our expert speakers will share insights and tools that can make a difference for your business. And yes, we are here to assist with loans, technical guidance, and more!

Networking Opportunities: Meet like-minded women, make valuable connections, and find potential collaborators and clients. Networking has never been this fun and purposeful.

Delicious Brunch: As you learn and network, enjoy a sumptuous brunch featuring local flavors and ingredients. A perfect setting to break the ice and talk business.
Don't miss out on this incredible opportunity to boost your business and broaden your horizon. Reserve your seat now!
Be a part of a movement that uplifts and celebrates the relentless spirit of women entrepreneurs. Let's make [Her]story together! 
Ashley Fox

Financial Educator & CEO, EMPIFY

Ashley M. Fox is a former Wall Street analyst, a Howard University grad, and she is now an expert in her field as a Financial Education Specialist. After helping manage money for both millionaires and billionaires, during her career on Wall Street, Ashley felt that it was her God-given purpose to financially empower the 99% Wall Street overlooks. This passion led her to quit her job and start her own company; Empify. Empify (merging of the words EMPower and modIFY), is a financial ed-tech start up created to show both adults and children how to effectively build wealth.

Empify focuses on the creation of life-altering programs and takes Wall Street concepts and turns it into digestible content that financially empowers and educates adults and children. Empify creates informative digital content curated to teach all aspects of financial education in the classroom, online, and on their WealthBuilders Community app. Since 2014, Empify has reached over 30,000 individuals across the world, has helped over 5,000 adults and children become first-time investors, and its programs have been implemented in over 75 different schools, corporations, and organizations across the country, including the public school system and prison system. Since inception, both Ashley & her company Empify have helped minorities across the world invest over $3 million.

Ashley is now a highly-sought after international speaker who has been featured on empowerment tours, college campuses, and keynote speaking platforms. She is a financial journalist for Black Enterprise Magazine, and she has been featured on Jim Cramer's "The Street," Yahoo Finance, Fox News, Huffington Post, Inc Magazine, Forbes, and Business Insider.

——-

Here's where you can get access to free investing resources:

– How to Invest in the Stock Market as a Beginner Free Class: empify.link/investingclass

– 5 Ways to Start Investing With Less Than $100 Free Guide: https://empify.com/freeguide

Join our WealthBuilders Community App, and get access to 200+ hours of classes, guides, and resources: www.wealthbuilderscommunity.com

To learn more about Empify the company and all our programs and partners, visit: www.empify.com

Joyel Crawford

Professional Career Coach, Crawford Leadership Strategies

Joyel Crawford, MBA, CPCC, PHR is a Certified Professional Career Coach, Certified Virtual Presenter and Leadership Development Consultant at Crawford Leadership Strategies with over 20 years of experience in Human Resources and career management. Crawford Leadership Strategies provides Leadership consulting, Keynotes and Hybrid Solutions to provide your organization with the tools, knowledge and skills to RISE and thrive in the global workplace. Crawford is the host of a podcast called Career View Mirror®. She's also the author of Amazon Bestseller-"Show Your Ask: Using Your Voice to Advocate for Yourself and Your Career."

The Women's Entrepreneurship Day Conference has become an annual event that people look forward to every year and it continues to create opportunities for new ideas to be realized. This cooperative effort is made possible through public and private partnerships that lay the foundation for our entrepreneurs.