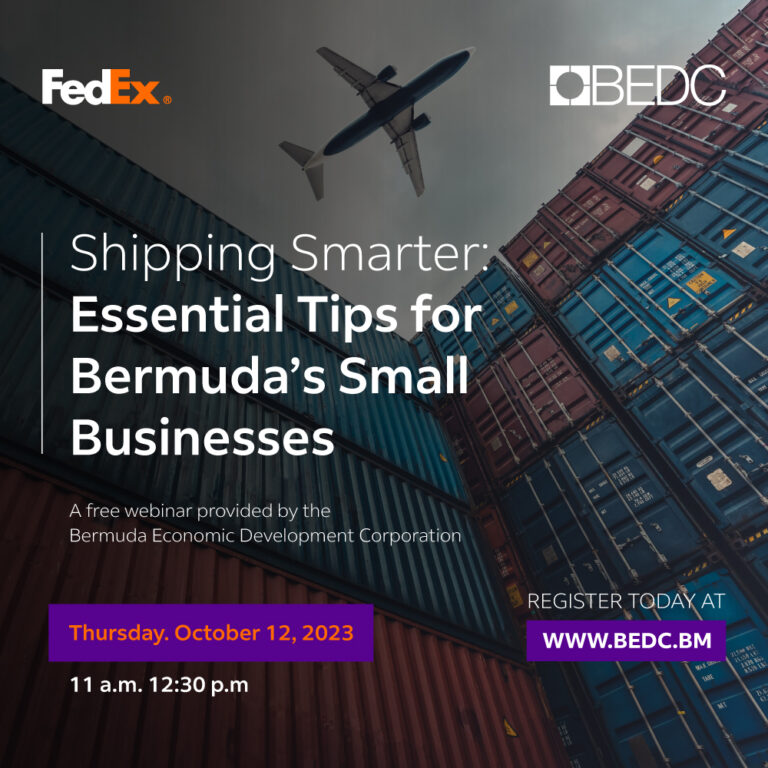 Shipping Smarter: Essential Tips for Bermuda's Small Businesses
Shipping Smarter: Essential Tips for Bermuda's Small Businesses
Are you a small business owner in Bermuda struggling with shipping complexities? Do you find it challenging to manage the ins and outs of getting goods to and from the island? If so, you can't afford to miss our upcoming webinar: "Shipping Smarter: Essential Tips for Bermuda's Small Businesses."
What You'll Learn:
Understanding Regulations: Get to know Bermuda's shipping rules and regulations to ensure you're always in compliance.

Cost-Efficiency: Discover tips and tricks to minimize shipping costs without compromising quality or speed.

Troubleshooting: Learn how to tackle common shipping issues that can disrupt your business operations.

Local Expertise: Hear from experienced local entrepreneurs and shipping professionals who have successfully navigated these challenges.
Why You Should Attend:
Save Time and Money: Equip yourself with the skills to make your shipping process as smooth as possible.

Build Connections: Network with other local small business owners and industry experts.

Get Ahead: The right shipping strategy can give your business the competitive edge it needs.
Don't let shipping challenges hold back your business. Sign up today to gain the insights you need to ship smarter and grow your small business in Bermuda.