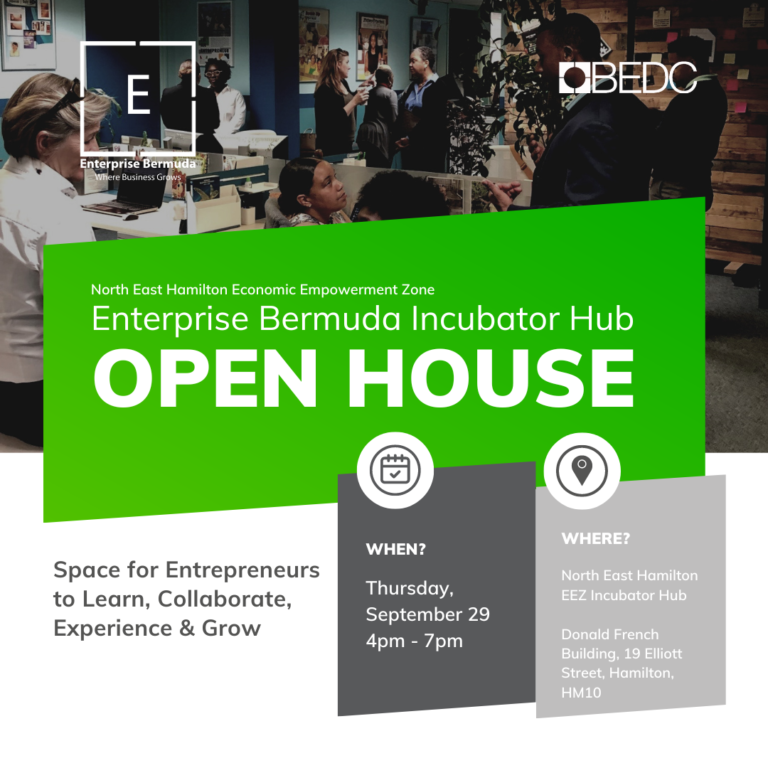 NEH | Enterprise Bermuda Incubator Hub Open House
Join us for a tour of our new space | Where your business can grow!
BEDC has been working to create three new locations within the three economic empowerment zones, North East Hamilton, Somerset, and St. George's, where entrepreneurs can learn, collaborate, experience and grow. The three new locations will house entrepreneurs that participate in the annual Enterprise Bermuda program. Enterprise Bermuda is a twelve-month incubation program to support local entrepreneurs and the development of their businesses. Enterprise Bermuda focuses on walking participants through an in-depth twelve-month development process, which ensures the entrepreneurs get beyond the idea stage and start to bring their businesses to fruition.
We are inviting you to view the new North East Hamilton Incubator Hub. Come take a tour, talk with our BEDC officers, learn about the Enterprise Bermuda program and explore the place where your business idea can come to fruition.