🌟 Youth Entrepreneurs Summit 2023: Unlock Your Potential! 🌟
Join us as we bring together Bermuda's Youngest CEO's for a fun-filled day of networking, inspiration and encouragement. This will be an event that aims to bring together Bermuda's youth entrepreneurs, budding CEO's, and youth whom have an interest in entrepreneurship.
SUITABLE FOR AGES 14 – 25. LIMITED SPACE. MUST RSVP TO ATTEND.
🔥 Why Should You Attend? 🔥
1️⃣ Expert Advice: Hear from successful entrepreneurs who started just like you! Learn the secrets to their success and how you can apply them to your journey.
2️⃣ Networking: Meet other young, like-minded individuals. This could be where you find your next business partner, mentor, or friend!
3️⃣ Skill Building: Participate in discussions and activities designed to give you the skills you need to succeed in today's fast-paced business environment.
4️⃣ Opportunities & Resources: Discover how you can get help to kickstart your dream business, with insights on financial assistances, tools and resources that exist int he community to support you.
So, are you ready to take the leap and become the next big thing in Bermuda's business landscape? Secure your spot now and be a part of this life-changing experience!
Don't miss out! Register today and set your path to success. See you there!
Register Below to Attend:
Hourly Schedule
Youth Entrepreneurs Summit - November 17th
11:00am

-

11:30am

Registration, Welcome Refreshments, and Networking
11:30am

-

11:40am

Opening Remarks
11:40am

-

12:15pm

Keynote Address

Speakers:

Ephraim Salaam
12:15pm

-

12:45pm

Networking Session

Guided Networking Activities - Opportunity for Students to Connect with Peers & Mentors
12:45pm

-

1:15pm

Lunch Break

Lunch Provided by Food Factory
1:15pm

-

1:35pm

Business Planning Session

 Brainstorming Innovative Ideas Topics: Identifying Gaps & Opportunities, Validating Your Idea, Creating a Business Plan, Developing a Business Strategy for Growth, Exploring Funding Options, Managing Cashflow & Finances
1:35pm

-

1:50pm

Creating The Whole Package

Branding & Marketing Strategies, Creating a Unique Value Proposition, Professional Attire, Communication Etiquette, Social Media & Online Etiquette
1:50pm

-

2:30pm

Panel Discussion
2:30pm

-

2:50pm

Booth Exploration & Networking

Opportunity to visit informational booths. Further networking among students, panelists, and other attendees.
2:50pm

-

3:00pm

Closing Remarks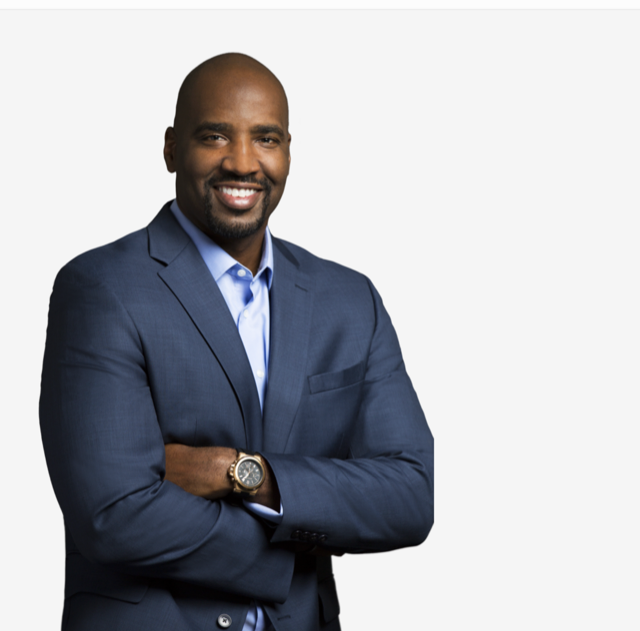 Ephraim Salaam
NFL Veteran, Professional Athlete, Film Producer & Writer
Ephraim Salaam is a former 13-year NFL veteran that quickly transitioned into the entertainment field. His quick wit and gregarious personality made it easy for him to build a career as an on-camera talent for CNN, ESPN, FOX Sport 1 and a host of other networks. But his passion for film is what lead him to produce his first film in 2004. With a host of producorial credits added to his resume, Ephraim then turned his attention to writing. He was staffed on his first show as a WGA staff writer in 2018 for The Continental (A John Wick Story). Since then, he's been staffed on three other shows including the smash hit series Bel-Air for Peacock. Ephraim's unique life experiences as a professional athlete, on-camera personality and his film back ground, make him a dynamic voice and any writers room.
The Youth Entrepreneurs Summit has become an annual event that our youth entrepreneurs look forward to every year and it continues to create opportunities for new ideas to be realized. This cooperative effort is made possible through public and private partnerships that lay the foundation for new young entrepreneurs.