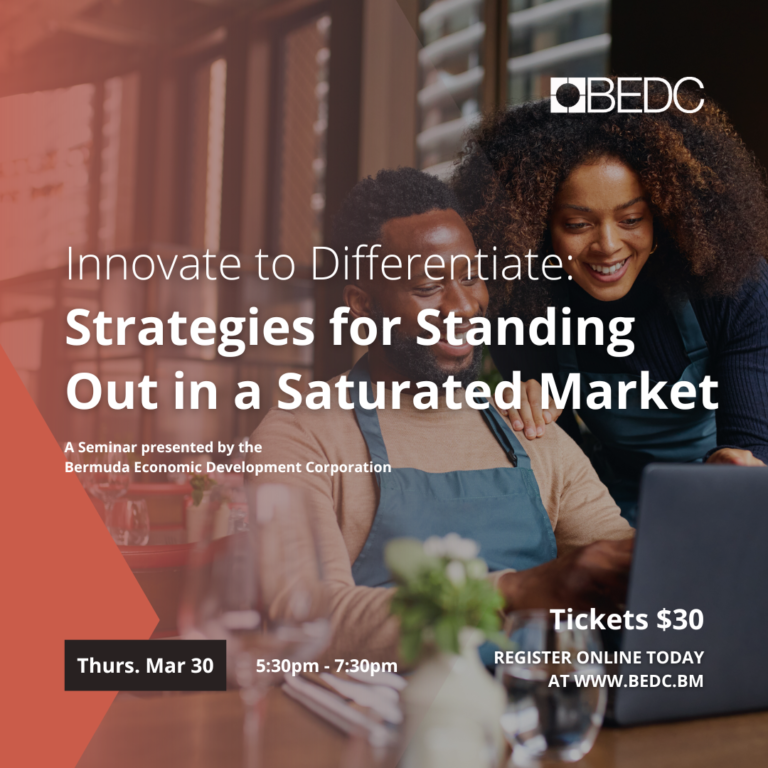 Innovate to Differentiate: Strategies for Standing Out in a Saturated Market
Next Event
Date

Sep 12 2023

- Oct 31 2023

Time

Weekly, Every Tuesday

6:00 pm - 8:15 pm
"Innovate to Differentiate: Strategies for Standing Out in a Saturated Market" is a seminar designed for business owners, entrepreneurs, and professionals who are looking to stay ahead of the competition in a crowded marketplace. In today's rapidly evolving business landscape, it's not enough to simply offer a quality product or service. To truly stand out, you must find new and creative ways to differentiate yourself from the competition.
This seminar will provide attendees with practical strategies for fostering a culture of innovation within their businesses, identifying new and untapped markets, and leveraging emerging technologies to create new value for customers. Participants will learn from real-world local examples of successful businesses that have embraced innovation to differentiate themselves and gain a competitive edge.
Attendees will gain valuable insights and practical advice for staying ahead of the curve and taking your business to the next level. Join us for an engaging and informative session that will inspire you to think outside the box and embrace the power of innovation.
Tickets to Attend are $30 and can be purchased below.